Apply the Science of B2B Customer Insight ... invented by The AIM Institute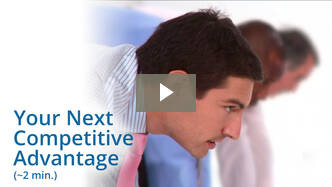 The key to growth-propelling innovation is customer insight. Most B2B companies have no idea how much untapped potential they have.
Leading B2B firms are upending markets with the science called New Product Blueprinting. Want to join them?
Watch these 9-min videos and change your perspective on B2B innovation forever.
Get a free consultation with an AIM expert in a private web-conference. Or contact us with questions. Just want to learn the latest? Sign up for our thought-provoking monthly newsletters .
Trusted by many Fortune 500 companies
GE
"With Blueprinting, the supplier becomes the code-breaker for customer needs…" more
— Mike McCalley
Dow Chemical
"Dow Chemical has been using AIM's Blueprinting and LaunchStar processes since 2006…"
more
— Jim Gurnee